I just picked this up the other day. It was 350.00 so I plan on getting my money's worth. So you most likely won't see me to much on TS after 3:00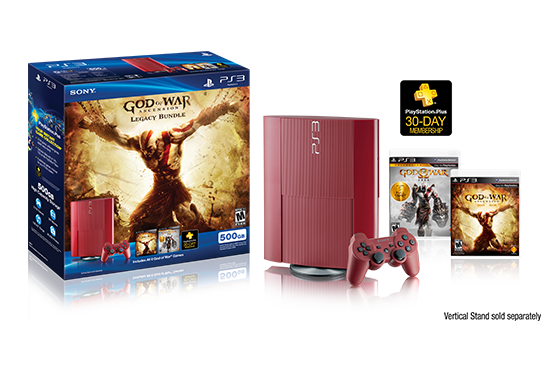 It came with every God of War game to date: GOW 1,2,3 the 2 PSP games and the latest one just released GOW Ascension. That should keep me busy for a bit. My wife is a big fan of Tomb Raider so were are going to be picking that up next week so she can get some ps3 time in.
I held off on getting a ps3 for a long ass time and honestly I thought prices for the system would have come down more than they have considering how late in the life of the ps3 we are. But with that said I have to admit it's a nice system and to me seems to be worth the price.
When I heard this was coming out I figured I wouldn't need to preorder the system, thinking how many people would actually spend this kind of cash on a system that's on it's way out. Boy was I wrong. I had to go to 3 different game stores to finally get one as all the other stores were sold out within the first hour of opening there doors on the day this was released.