Sega Collector now available for download!!
Get it here:
MattMan/Nintendo/NintendoCount/click.php?id=Sega_Collector1_1
Sega Collector v1.1: Information
The Sega Collector is designed to help keep track of your video game collection for the original Sega Master System, Genesis, Saturn, Dreamcast, Game Gear, and the PICO! With over 3000 games and images already added for you to select and add to your collection, and the ability to add games that may not be in the list. Also, you have the ability to create and restore a back up of your collection with just a click of the button. Sega Collector makes it easy to keep track of all your games.
- Works on Windows XP/Vista/7/8/10 Only
- Version: 1.1
- File size: 50mb
- Released: 8/21/2018
- Price: 100% Fat Free!
- Windows Media Player 7.0 or Above Required
New features in v1.1 include:
- Fixed some bullshit that the latest update for Windows 10 broke.
- Added a loop button for the media player.
- Fixed some errors and other various things.
Screenshots: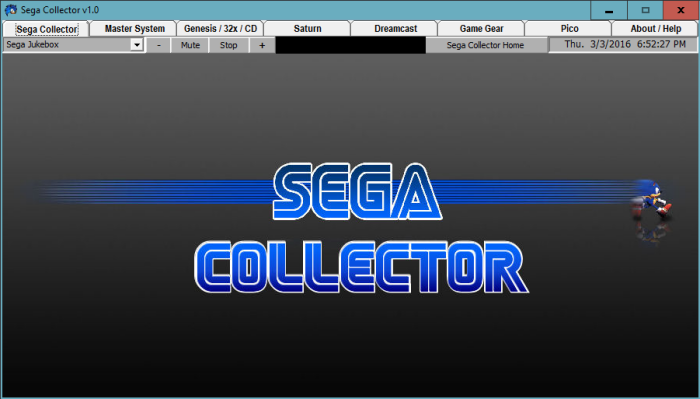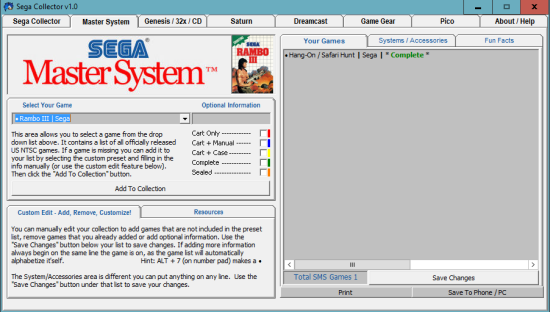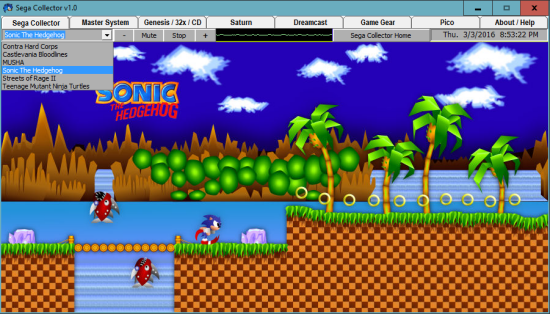 More screenshots can be scene at:
MattMan/Sega/home.html
How to video coming soon. But for now you can use the one I created for the Nintendo Collector since the two programs work the same.