So most of you guys know that I've been building a Arcade Machine.
One day I decided fuck it I'm gonna build me an arcade machine so I went out and bought some wood, metal, and all the other shit.
It took me a month but it's finally done!
I put up a quick site for it if you want to check out all the pics.
http://dfbgaming.com/MattMan/Arcade/index.html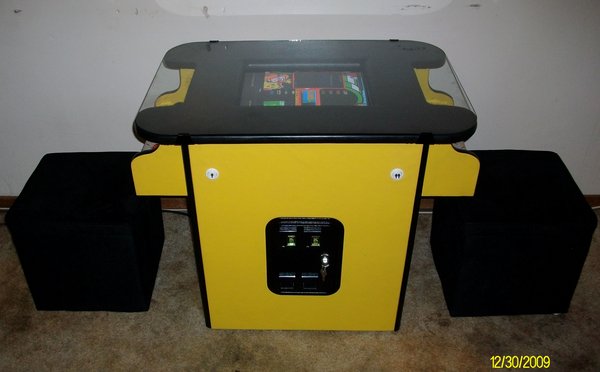 It's running Mame 0.131 with Mala frontend on a Pentium D 3.0 GHz with a 128 ATI 9600 and 1Gig of memory.
I tried to run it on a P3 500Mhz with 768 RAM and a 128 Nvida FX 5200 but that wasn't happening. So I then tried a P4 1.6 with 768 RAM ( Compaq )
that actually worked ok but I wanted it to run with no hicups at all. So I swaped the PC I had at the CarWash with the Compaq